Working together for a brighter future
In 2022, YWCA Metro Vancouver will celebrate 125 years of changing lives. In anticipation of this milestone, in 2018 we launched a fundraising and engagement campaign called The Next 125.
The Next 125 is driven by a group of passionate individuals and families who are transforming our communities through donations of $25,000 or more.
This campaign will raise $12.5M to ensure our work continues for another 125 years, to uplift those who are not always visible – women, girls and youth who are marginalized. When women and girls are supported, the whole community thrives.
Supporters can make a lasting impact on any or all three areas driving our work: 
Helping Women and Families Flourish
Creating Safe, Inclusive Communities
Building Brighter Futures, For Everyone
---
Provide crucial discretionary support as an Urgent Response Partner.
Join us with an annual gift of $5,000 or more, or a one-time gift of $25,000 or more.
Join us with:   An annual gift    A one-time gift  
---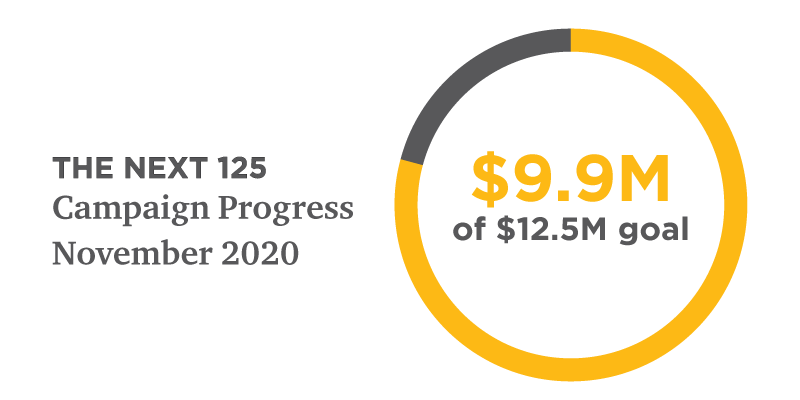 The Next 125 Ambassadors
Diane Forsythe-Abbott
Lauren Gehlen
Ann Mortifee
Dr. Kim van der Woerd
Lis Welch
Cynnie Woodward
Donate to the Campaign
By pledging $25,000 or more, you will join a group of community builders who share a deep commitment to supporting women and children across Metro Vancouver.
Make an annual gift, pledge your support over multiple years, leave a gift in your will or gather your friends for an event or group donation. New and increased gifts to The Next 125 Campaign will be matched up to $1 million by an anonymous donor. Please review the campaign needs here to join us, or contact us.
Join us in making this transformative change happen.
Learn About the Impact of Your Donation
Read the Next 125 Impact Report.
Source: https://ywcavan.org/TheNext125-Impact_Report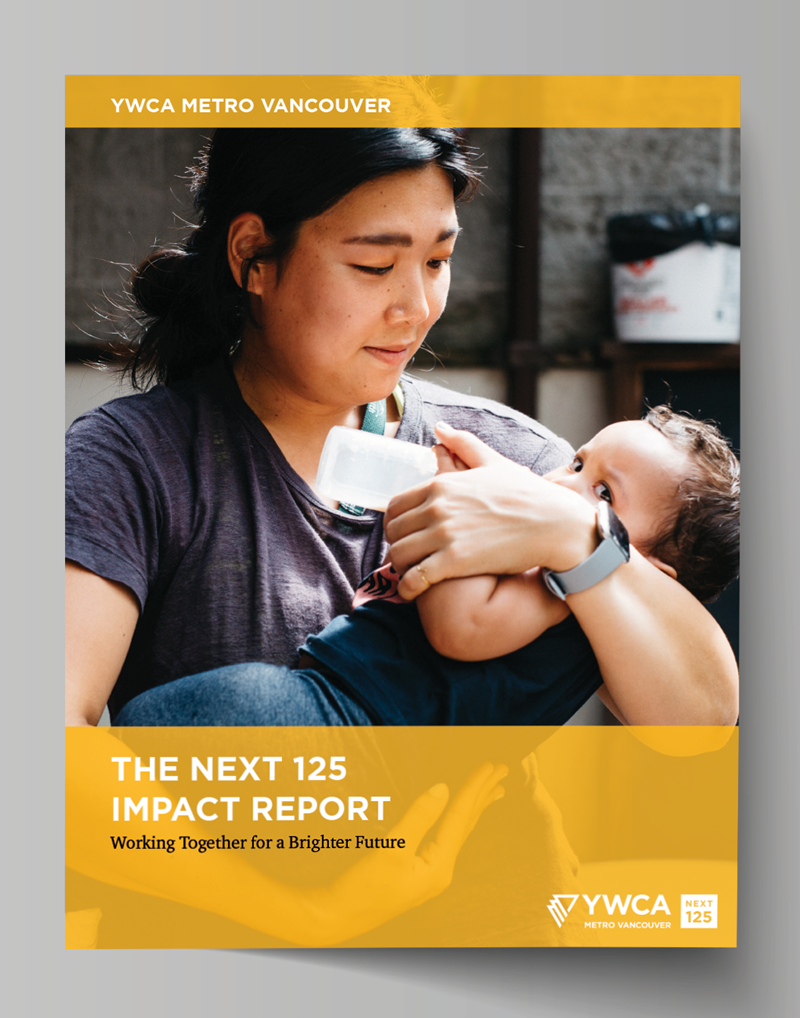 More Ways to Get Involved
Join as a Campaign Ambassador
The Next 125 Ambassadors are a group of passionate change makers transforming our communities through their support of the YWCA. Intimate gatherings, learning opportunities and volunteer initiatives bring you closer to our work, allow you to share ideas and develop lasting connections. Contact us to learn more.
Volunteer your time and learn about a YWCA program
The Next 125 Volunteer Opportunities 
Attend a Next 125 Salon
Be our guest at a future Salon - an intimate gathering at a supporter's home for a discussion on gender equality issues.
For more information, contact: Brenda Ulmer at 604 895 5764 | bulmer@ywcavan.org or Natasha Krotez at 604 895 5823 or nkrotez@ywcavan.org.