Programs and services at Crabtree
From transitional housing for expecting and new mothers with substance use issues, to child care, a community kitchen and violence prevention, YWCA Crabtree Corner Community Resource Centre meets women and families where they are at, providing them with the support to move forward in life.
Programs and services offered at Crabtree Corner
Housing
Without a stable place to live, it's hard to move forward in life. Crabtree Corner offers 12 units of transitional housing for parenting and pregnant women who are overcoming substance use issues. Pregnant women can stay for up to nine months after giving birth, and mothers trying to regain custody of their children can stay for up to 12 months.
Hot meal programs
Crabtree's hot meal programs provide breakfast for child care and housing clients and hot lunches on a drop-in basis for women and children in the community. Food is made from scratch using produce from the YWCA's Rooftop Garden and through generous donations from the community.
Proudly supported by: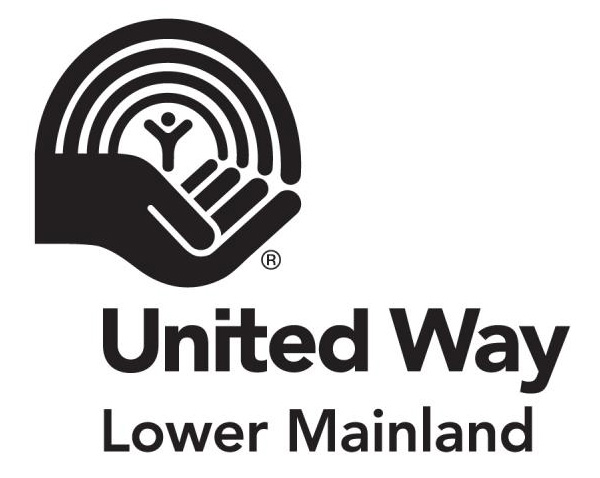 Food, Facts and Fun!
This interactive program teaches healthy eating habits while increasing food security for mothers and their families living in Vancouver's Downtown Eastside. When the workshop is completed, participants receive a food hamper with ingredients for the meal served that day, as well as a copy of the recipe.
Early Learning and Child Care
Crabtree Corner Early Learning and Child Care Centre offers short-term care for children aged 6 weeks to 6 years in the Downtown Eastside. Parents are able to reserve a space for their child one week in advance, giving them the opportunity to attend appointments or parenting programs.
Saturday Family Activity program
Families living in the Downtown Eastside don't often have resources to allocate towards family activities. Through the Saturday Family Activity program, families enjoy a hot meal and fun and enriching activities like birthday parties and Christmas caroling, as well as trips to the Vancouver Aquarium, Science World and more.
Community Action Program for Children (CAPC)
The Community Action Program for Children is an initiative funded by the Public Health Agency of Canada. CAPC provides long-term funding to community coalitions to deliver programs that support the healthy development of children.
Nobody's Perfect Parenting program
Nobody's Perfect Parenting is an education and support program for parents of children up to the age of six. Delivered in a series of six weekly group sessions, participants are encouraged to work together to learn positive parenting skills. Parents meet once a week to share new tools and methods of caring for their children. Child-minding, dinner and bus tickets are provided.
Single Mothers' Support Groups
Crabtree Corner is just one of the many YWCA locations that provide weekly Single Mothers' Support Groups. In a safe and comfortable environment, single moms are able to exchange information, encourage each other to access resources and build networks. Child-minding is provided to ensure moms are able to participate fully.
Books, Bags and Babies
This early literacy intervention program for parents and children received the 2010 United Way Celebrations Community Award. The program incorporates reading, storytelling, drumming, crafts and other Indigenous traditions to encourage early childhood literacy. Parents gain confidence and parenting skills while learning the importance of literacy and how to introduce it to their children.
Seeds of Independence, A Violence Prevention Program
Seeds of Independence provides individual and group support for women experiencing intimate partner violence, including one-to-one support, referrals, resources and information about the cycle and effects of abuse. The program is open to all women who experience violence in their relationships.
Aboriginal Infant Development program
The Aboriginal Infant Development program provides support to Indigenous families whose children are at risk for or have been diagnosed with developmental delays. The program is focused on children up to age six and incorporates traditional Indigenous practices. Home visits and accompaniment to appointments are also provided when needed, as well as assistance with doctor's visits.
FASD Sacred Circle for Moms
An estimated 3 out of every 1,000 babies are affected in some way by FASD. Our award-winning FASD prevention program, which has been running since 1990, is a 10-week support group that provides information, referrals and support services to pregnant women, mothers and their families. The support worker works one-to-one with the family and program workers conduct educational workshops across BC to increase FASD awareness among health workers, parents and the public.
FASD Key Worker Program
The FASD Key Worker Program provides support for children and their families who have been diagnosed with or are suspected of experiencing a Fetal Alcohol Syndrome Disorder. The FASD Key Worker assists in developing strategies for supporting children/youth at various developmental stages, advocacy, outreach, one-to-one support and provides FASD educational workshops. 
Intergenerational Grandparents Group
This program is for grandparents who are raising their grandchildren or the children of other family members who are connected to FASD. As many of these elders have multiple children and complex issues, Crabtree provides peer support, community resources, information about FASD and connections to other YWCA programs.
---
To learn more and to register for any of the programs listed above, please contact Crabtree Corner Community Resource Centre directly.
Crabtree Corner Community Resource Centre
tel 604 216 1652